Attempting to prevent break – ins and burglaries? Security Latch is the best solution that we have found for reinforcing your outside panic doors. This unique door latch allows occupants to secure their panic bars without the use of chains and padlocks. These versatile door latches can be used in schools, factories, offices, stores, or any other building requiring added security to a panic door.
Made from mar-proof rubber coated steel, Security Latch is designed to eliminate chain locking exits. There are four styles that are available: double door latch for doors with a center post, single right door latch, single left door latch, and a double door latch for doors without a center post.
All Security Latch models are available with an optional cable lock that does not interfere with the function of your Security Latch. The diagram below provides an overview of how the Security Latch is constructed.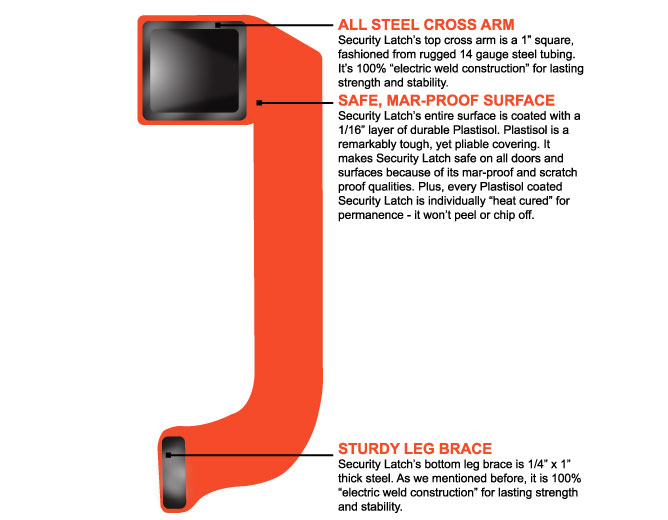 Security Latch is an investment in protection that offers piece of mind when it comes to fire safety. No more will you have to use chains and padlocks to secure panic doors. This helps to eliminate the risk of being trapped in a burning building.
That's all for now. If you have any further questions or comments please feel free to contact me chris1@langequip.com.